Classes
My Blissful Lotus offers classes on various topics including crystal healing, meditation, sound therapy, aromatherapy and more.
We have upcoming workshops for small groups starting at $75 + HST/session per person.
Register for 3 or more sessions and save 11.11% off the price of each workshop. Contact us for details.
Register early to reserve your spot. Seating is limited to 4 attendees per workshop.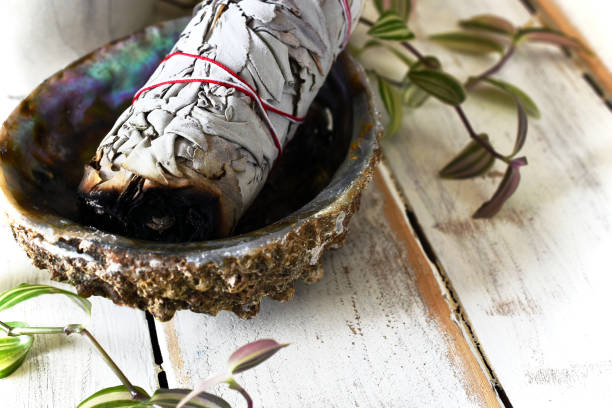 White Sage
This is used during smudging ceremonies intended to cleanse spaces, objects, or individuals while also invoking a sense of emotional healing & spiritual well-being. White sage lifts the spirit while banishing & eliminating negativity in the body, spirit & living space. Useful to manage anxiety, depression & various mod disorders. When burned, it is used to clear negative energies & restore balance. Great to be used for meditation, cleansing & purification.
7 Chakra Lava Bead Bracelet
A Chakra Lava Bracelet, crafted with volcanic lava stone beads symbolizing the seven chakras, offers grounding and calming effects while aligning your energy centers. This accessory promotes physical, emotional, and spiritual well-being by balancing the chakras. Additionally, the porous lava stones can be infused with essential oils for added aromatherapy benefits, making this bracelet a combination of style, self-awareness, and holistic healing. Wear it to enhance vitality, balance, and harmony in your life.